RTTY/CW TX TERMINAL for :
IC756 ( all series ), IC7400, IC746, IC7000
(Personal Computer not required)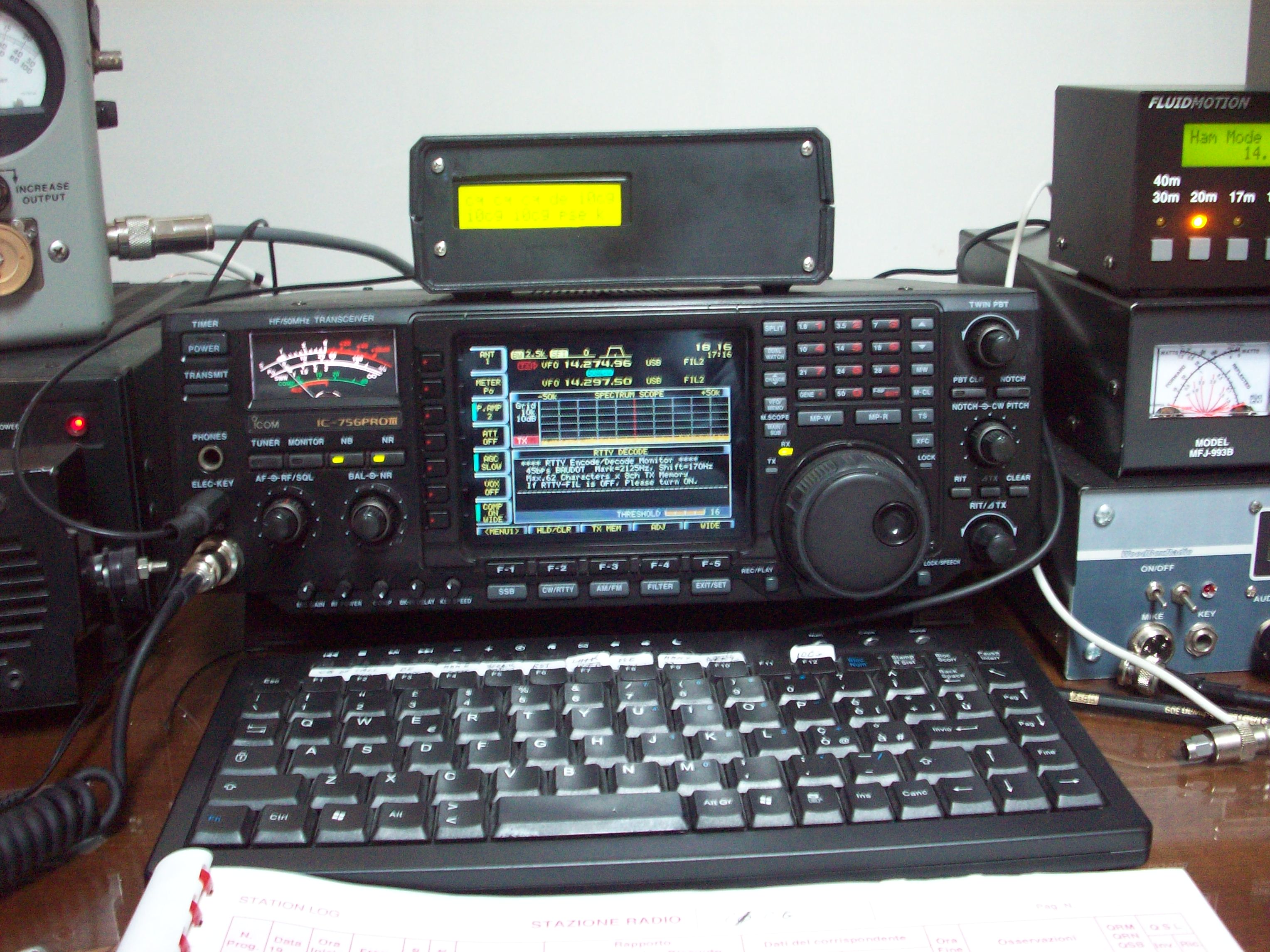 IC-756, IC-7400, IC746 and IC-7000 have a built in RTTY decoder but RTTY transmission is very hard because Keyboard isn't provided.
This interface can be used to add a standard PC Keyboard to some ICOM TRX.
Also CW transmission can be performed so, for this use, can be used as CW keyboard with all commercial or home-made TRX .
Ideal for portable operation because PC isn't required
Minimum schematic for RTTY
see also cw minimum sch or all features sch .
<![if !vml]>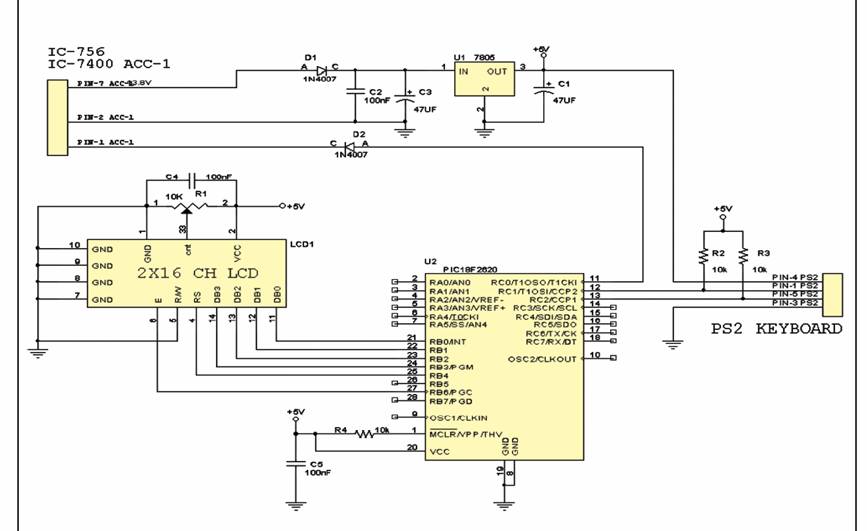 <![endif]>
minimum schematic is very simple so anyone can build interface yourself
ASk for free Software (you can download here or ask for programmed PIC via Mail)
load code here code.zip&nbsp
PDF manual with detailed description
For any information ask to

Progetto pubblicato su Radiokit n 2-2008
home-page:www.i0cg.com
see YouTube CW demo
see YouTube RTTY demo