PCR1000 control panel(ed.year 2011)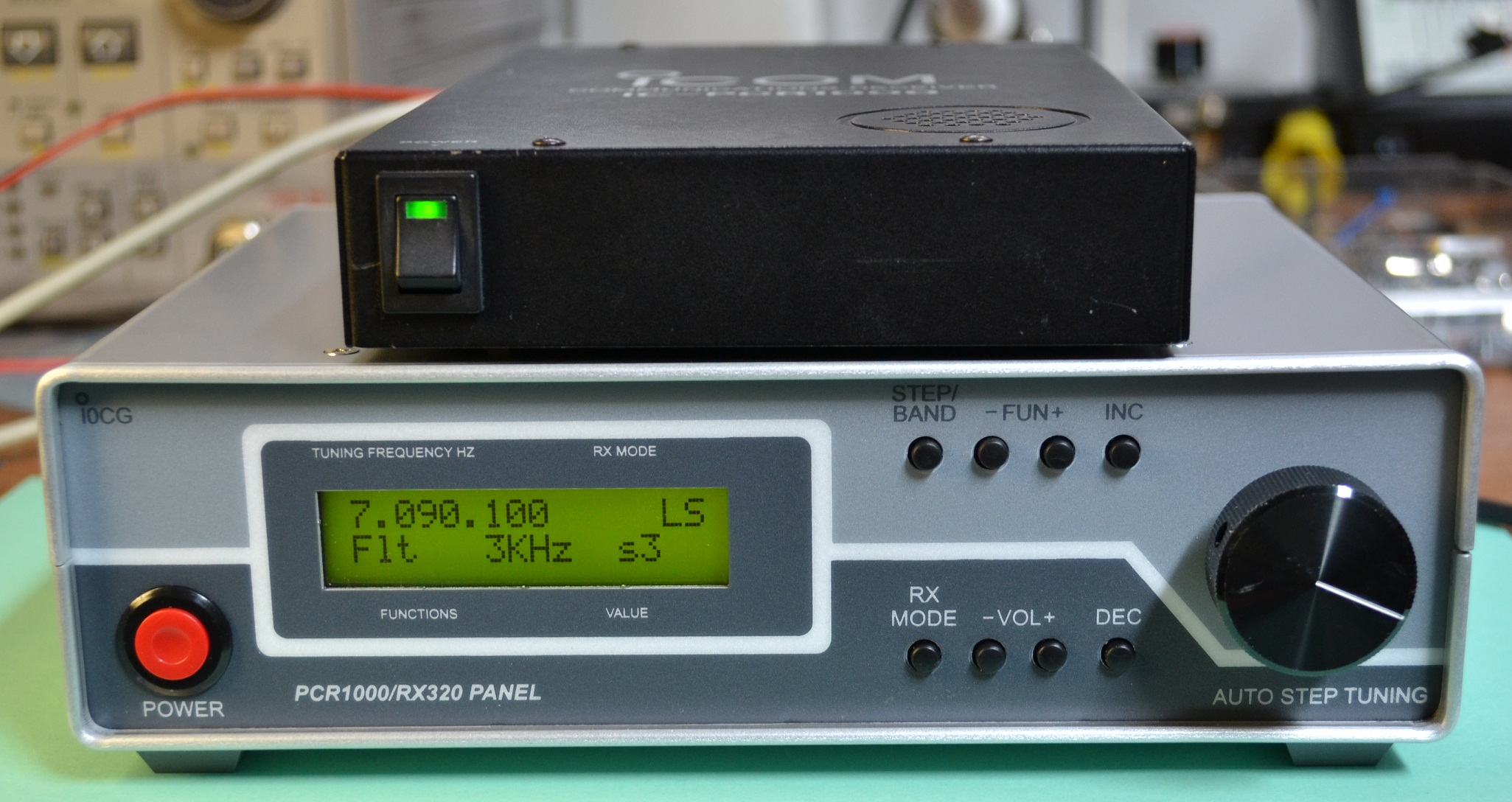 Pcr-1000 control in the new Box now available (october 2011)


Youtube demo

A little control panel for the Icom PCR1000 receiver is presented on this page.

You can find many panels designed for the PCR1000, this one is a hardware panel.

This panel can be used instead of an unavailable PC, but ...
It can be un replaceable in a mobile condition, have a look at its size.

It features all possible controls over the PCR1000 although it has been based on low cost components.

List of functions:
PCR1000 frequency setup (record of last frequency used and record of last frequency used on any HAM band)
Receive mode setup (USB, LSB, CW, FM, WFM and AM)Control mode setup (filter selection, agc on/off, 20 ch. memory read/store, noise blanker on/off, attenuator on/off etc.)
Audio level and squelch level controls (record of last value used)
Field strength display (S-Meter form)
Band scan between two frequencies and stop on channel busy
The panel interference are very low anyway, even without entering the sleep mode.
Pse read the article written by Tomislav Stimac in order to get a better idea on this topic.
You can also compare the two samples (download the .wav file) playing the noise level on a PCR1000 connected to a PC (the usual way), and a PCR1000 connected to the panel only.
In the Tomislav's article you can find many other interesting information related to the LF/LW/MW/FM bands reception or on methods to reduce interference.
Another article of Tomislav at http://www.astro.hr/ucionica/tom/Pcr1000Portable/: "Icom PCR-1000 as portable receiver "
The panel is equipped with a 2 lines by 16 characters LCD display
A simple 8 key pad is sufficient to control the PCR1000.
A mechanical or optical encoder can be added to simplify the frequency tuning from 1 Hz to 10 MHz step.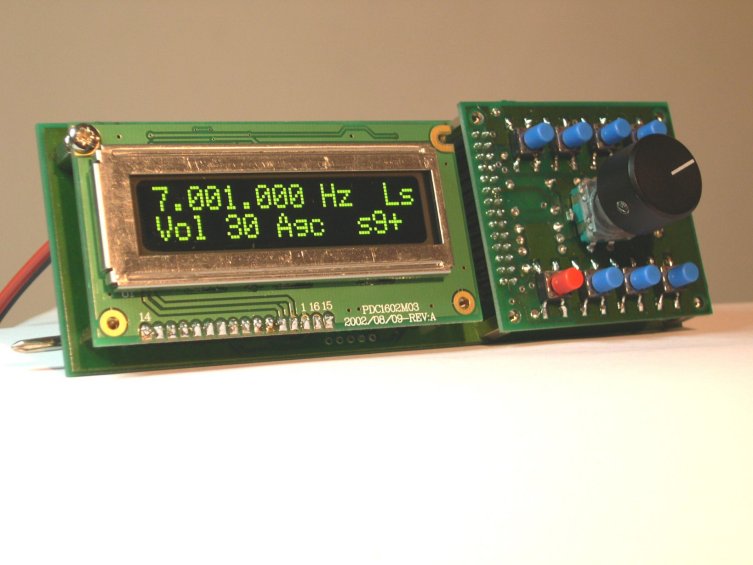 The panel without box
This project uses a High Performance RISC CPU, Pic-18F2620:
64 K bytes (14 bit wide) of FLASH memory
22 I/0
I2Cbus Hardware
Usart/SPI on chip
368 Bytes of RAM
256 Bytes of EEROM
5 (10bit) ADC
The current software version (V5.1) makes it possible to control the PCR1000 by the means of a Philips standard (RC5: a normal TV rc) remote control.
The PCR1000 control Panel is available in Kit, discrete PCB's or parts may be requested.
You can also ask for a full assembled and tested panel.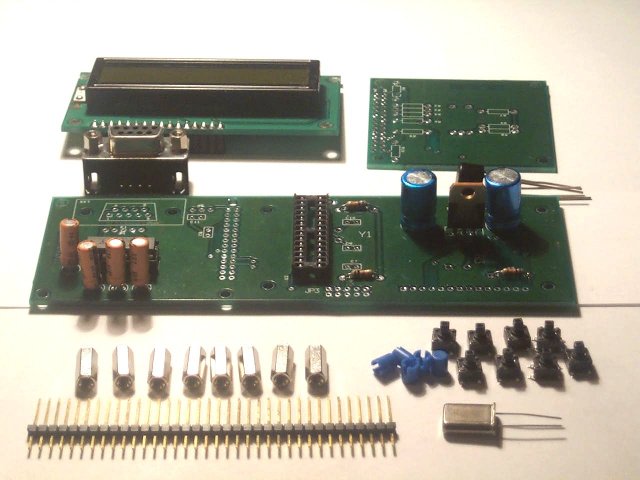 The Kit materials

Download the Pdf: operation manual (V5.2)

assembling manual (Boxed no soldering kit))

Are you interested in these projects ?

Write to:

home-page: www.i0cg.com